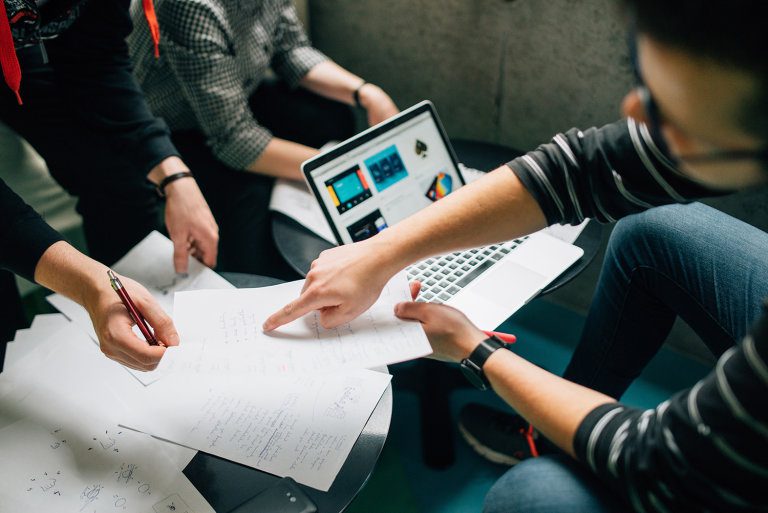 Smart business people know it makes sense to have an apprentice. Even the Dark Side in Star Wars had apprentices. And they very nearly succeeded in taking over that galaxy far, far away.
You may not be in the business of building Death Stars or battling Jedi, but having a well trained workforce is essential. Just over half (54%) of small firms say being unable to recruit the right person has hit them financially. Well, why not create the right person?
We are seeing the benefits of that ourselves at Altus. Chloe Handy joined us almost a year ago now. She has spent 1 day a week studying at Stourbridge College, while learning with us in the 'real world'. She has recently gained an excellent 87% merit pass in her AAT Level 2.
The apprenticeship has worked for Chloe, giving her the opportunity to study for a qualification while gaining practical experience in a 'proper job'. It has also worked for us because we have gained an employee that we can train from the ground up in the ethos and culture of the way we do things here at Altus. From a financial perspective we enjoy a 'discount' from the minimum wage in the early stages when the apprentice is learning the role and we got a small grant towards all this too.
Chloe is not our first apprentice. Amy also joined us as an apprentice and has developed into a highly valued member of the team having moved from administration to payroll and now bookkeeping. Christian also developed his skills through the apprenticeship route, although not with us here at Altus.
Of course, as with all recruitment, getting the right person is vital and apprenticeships should certainly not be seen as a short-cut to the recruitment process. The difference is that you are looking for potential, not the completed package.
In May there was a change to the way the apprenticeship scheme is funded. This included a new concession for firms with less than 50 employees taking on apprentices aged 16-18. While large employers will have to contribute 10% of training costs, this will not apply to those small firms. Instead the Government will pay 100% of the training costs.
Because 16-18 year-olds can incur additional costs to support in the workforce – such as needing more supervision and pastoral care – employers will be given £1,000 towards this.
There's also cash help for taking on apprentices from deprived areas, who were in care or have an Education and Health Care plan. A flat rate of £471 for training will also be given if the apprentice still needs to reach minimum standards in English and Maths.
The changes are underpinned by the new apprenticeship levy paid by employers with a pay bill of over £3 million. The plan is to double investment in apprenticeships by 2020.
Taking on an apprentice can have lots of benefits for a business, allowing you to grow your business by training up a workforce to meet your specific needs.